Business Headshots – $100
The cost of a business headshot, with full retouch is $100. Included is a digital image sized as a profile picture for social media and Linkedin, and sized for web use and for printing pictures up to a 4×6 so it will work perfectly to use for business brochures, ads, business cards and flyers, etc… (add an additional $40 to have it sized for print use up to an 8×10) You will also receive a copyright release allowing unlimited print and web use. When we take business headshots, we take several pictures until we get the perfect picture that you are happy with, then we retouch that chosen picture to remove any unwanted blemishes so you will look your very best. Then we size it in the 2 sizes to make it easy for you to use for whatever purpose you need. (Professional prints and high resolution digital images for larger printing are also available for an additional charge.) Session lasts approximately 20 minutes, and images are sent via email by the next business day. To make an appointment contact us or give us a call at 810-220-3464.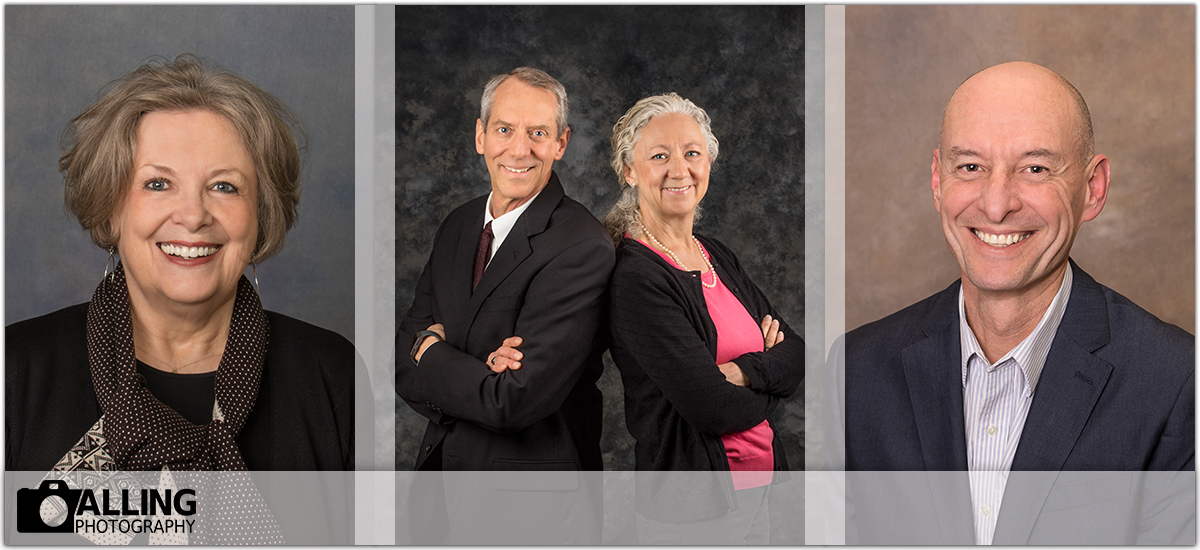 Corporate headshots can be done onsite at the business location at a cost of $400 per hour. Images for each employee photographed are sized as profile pictures for linkedin, sized properly for use on your website and for general web use (according to your web developers specifications) and sized for print use up to an 8×10 (we usually can get approximately 6 or more employees photographed in an hour depending on how long it takes for them to approve their image). And while we are onsite we can also take group shots of your employees and/or pictures of your employees in action at the work place should you choose to have us do so.