Senior Photography is our main business and there is nothing we enjoy more!  We can take your pictures on location wherever you choose within the Metro Detroit area.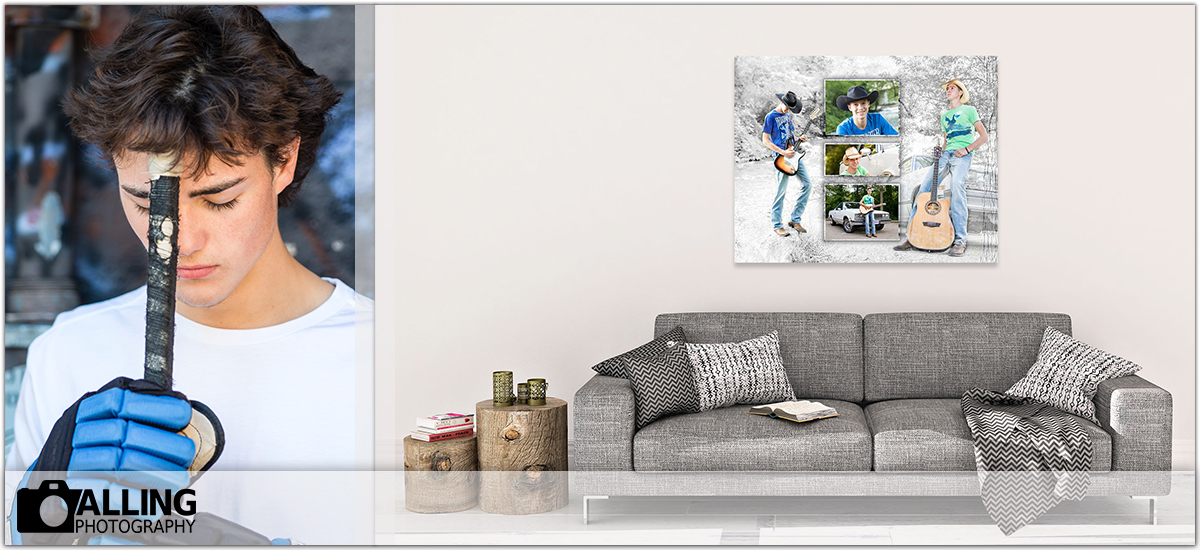 Alling Photography specializes in Michigan senior pictures from Detroit to Bloomfield Hills and outlying areas in and around Livingston County, Oakland County, Genesee County and Washtenaw County, including Brighton, Pinckney, Howell, Milford, Hartland, South Lyon, Fowlerville, Fenton, Farmington Hills, Ann Arbor and Ypsilanti.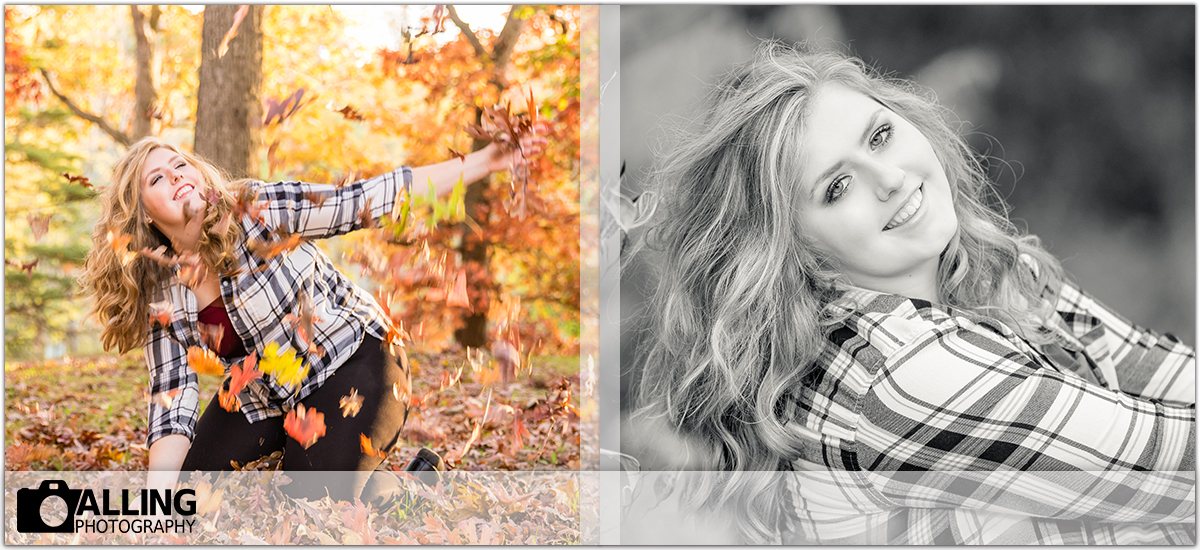 Before we jump into all this awesome information, make sure you take a look at our current Senior Pricing Guide! We'll link it for you below.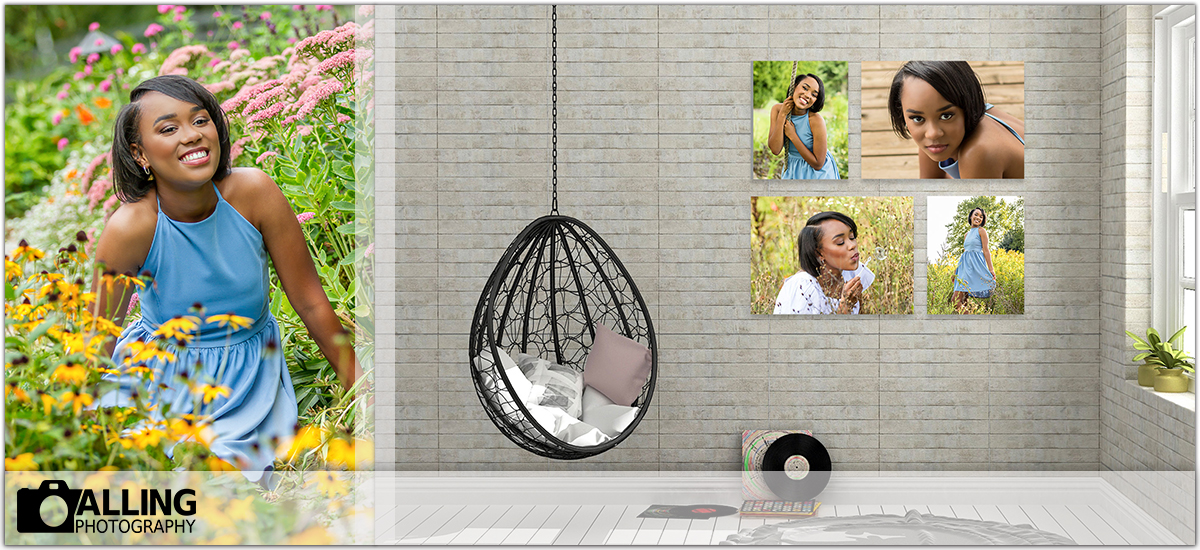 Sessions are available Monday-Saturday.  No sessions are scheduled on Sundays. There is a 50% deposit required to hold your date and time within 5 business days of booking your session. Choosing a photographer is all about the work so take some time to look at our senior portfolio. To receive additional information for any of our Senior Picture Sessions or to book a session, feel free to schedule a 15 minute phone call with us or contact Alling Photography.
THE SENIOR SESSION 
This session has very few limitations. You choose the location. It can last as short or as long as the senior wants up to 2 hours, so feel free to bring all the outfit changes, hats, accessories, props, sports equipment, pets, etc… that you want.  Remember this session is all about you, who you are and even who you want to be! (If more than one location is requested, travel time between locations will be deducted from shooting time, and locations beyond 50 miles from Brighton may incur a travel fee). 
The Senior Session includes all of the following:
A pre-consult meeting either online or in person to plan the best possible session experience (Optional).
A full 2 hour session with a professional photographer at your location of choice 
A retouched, blemish free, yearbook picture submitted directly to your school (Either traditional style or any one of your pictures if your school does not require a traditional head shot picture. Yearbook submission info is required by senior. The time to take and choose yearbook picture is NOT included in your 2 hours, also extra $10 for rush submission).
A sneak peek of at least 2 images posted to social media (only if you choose) or in some other format within a week after your session.
Image editing
An in person picture reveal and ordering consult
An online photo gallery for easy sharing and ordering.
Portrait ordering information
There are blemish free digital images with copyright release allowing unlimited print and web use, included with all of our collections.
Our printed portraits and products are ordered through a variety of companies whose color and quality are always outstanding and we stand by our work with a 100% satisfaction guarantee. Our high end prints come in your choice of 3 luxurious finishes. Besides beautiful prints we at Alling Photography offer all types of wall portraiture including Premium Gallery Wraps, Framed Portraits, Acrylic Prints, Metal Prints and Standouts. We also offer Digital Images with copyright release for customers who prefer to do their own printing, as well as Senior Albums, Graduation Announcements, Thank you cards and more.
When you book any senior session with us, you are not locking yourself into purchasing a specific print package or into spending a certain amount on portraiture, however, if you choose to purchase one of our Collections you will receive added value as shown on our senior pricing guide.
We can answer additional questions in a no stress 15 minute phone chat or contact Alling Photography.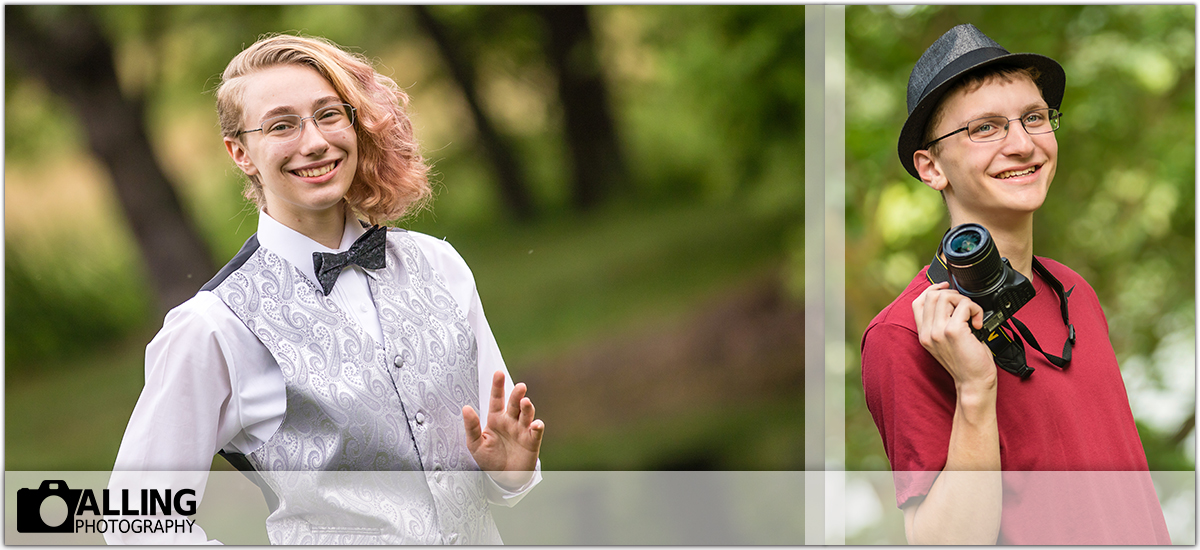 SENIOR MINI SESSION
(This session is only available in Brighton at Huron Meadows Metropark, Bishop Lake State Park, downtown Brighton or within 5 min of our home studio)
This session is perfect for the senior who really isn't interested in taking a lot of senior pictures, but wants a variety of images to choose from. This session takes approximately 30 minutes and will be done in one outfit at one of the designated locations in Brighton (it's no problem bringing varied accessories or a jacket to add to your one outfit).
This session includes the following:
A 30 minute session with a professional photographer at a location within Brighton
Image editing
An in person picture reveal and ordering consult
A fully retouched yearbook picture sent to the high school is NOT included with the "Senior Mini Session", but can be added at a discounted rate. (see below for info on yearbook picture without a session).
For pricing information on a senior mini session, here is our senior pricing guide. Or feel free to schedule a no stress 15 minute phone chat or contact Alling Photography.
A fully touched up yearbook picture sent directly to your high school with our YEARBOOK ONLY SESSION. 
We take several traditional background headshots and you choose your favorite to go into the school yearbook. Your blemish free, fully touched up yearbook picture will be prepared to your schools specifications and sent directly to your high school (Each senior is responsible to provide photographer with yearbook specifications and pictures must be taken at least 2 weeks prior to yearbook deadline to assure timely submission-extra $10 charge for rush submission).
If you choose to have a Yearbook Only Session, your chosen picture will be available for purchase. 
For pricing information on our Yearbook Only Session here is our senior pricing guide. Or To receive additional information about yearbook pictures or to book your yearbook picture session feel free to schedule a no stress 15 minute phone chat or contact Alling Photography.
FYI, FOR THOSE WHO GO TO A SCHOOL WITH A "PREFERRED PHOTOGRAPHER" FOR YEARBOOK PICTURES: IT IS NOT WITHIN YOUR SCHOOLS RIGHTS TO PROHIBIT YOU FROM SUBMITTING YOUR YEARBOOK PICTURE AS LONG AS IT MEETS THEIR SCHOOL SPECIFICATIONS FOR THE YEARBOOK.  TO DO SO WOULD BE INFRINGING UPON YOUR FIRST AMENDMENT RIGHTS.  IF YOU CAN GET THE SPECIFICATIONS FROM YOUR YEARBOOK ADVISER, WE CAN SUBMIT YOUR YEARBOOK PICTURE DIRECTLY TO YOUR HIGH SCHOOL FOR YOU, OR IF YOU DON'T WANT TO CAUSE ANY FRICTION, BUT LOVE OUR PHOTOGRAPHY, YOU CAN HAVE YOUR "YEARBOOK ONLY" PICTURE DONE BY THE SCHOOLS "PREFERRED PHOTOGRAPHER" AND HAVE US TAKE THE REST OF YOUR PICTURES.